#AMMConnect BIO
THE BOOK
SONG OF THE DRYAD is a stand-alone Young Adult fantasy with elements that will appeal to fans of Maggie Stiefvater's THE RAVEN CYCLE.
Seventeen-year-old Charlotte Barclay is still haunted by an encounter she had eight years ago – a run-in with a fairy beast that had eyes like witchlight and a taste for flesh. Charlotte has avoided the Greenwood ever since, pretending fairies don't exist and choosing instead to focus her energies on graduating from high school and perfecting her audition piece for the Bellini Institute. However, everything changes when her mom goes missing, kidnapped by the fairies that haunt the forest behind Charlotte's home.
Charlotte has no choice but to make a deal with the dryad, an ancient and powerful tree nymph responsible for her mom's disappearance. But the dryad only gives her a month to complete her task: retrieve five stolen fairy stones and return them to the ancient fairy shrine. If she doesn't return the stones in time, the dryad has threatened to imprison another of Charlotte's loved ones.
Charlotte dives into a world as magical as it is deadly, coming face-to-face with her greatest fears – including the creature that haunts her dreams. She must embrace her task and conquer her fears, or else she'll never see her mom again.
THE BIO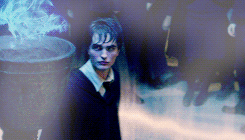 My name is Natalia Leigh, and I graduated from Colorado State University in 2016 with a B.A. in English and a concentration in Creative Writing. SONG OF THE DRYAD is my fourth completed novel, but it is the first that I plan to query with. I wanted so badly to participate in AMM in 2017, but I knew my novel needed another round of edits and wasn't quite ready. Now I am on the third draft of this novel, which has undergone extensive beta reader feedback, and I'm ready to put my name in the goblet of fire, so to speak. I am so stoked about this opportunity and am looking forward to meeting other #AMM hopefuls.
Happy writing, my friends!